Products for Veterinarians: MO-4, OPU Needles, Vitrun-7, and OVA-9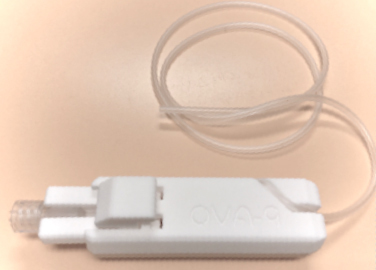 Product Description
Catheter for implantation of fertilized ovum in animals MO4 :
Ideal for artificial insemination of Holsteins The PVC tube extends from the tip of the catheter in the uterus, allowing release ofthe fertilized ovum deep in the uterus.
The stainless tube is 435mm in length, with the PVC tube extending a further 150mm from its tip.
Some reports indicate an increase in the success rate for artificial insemination of Holsteins.Tubes are individually packaged.
Sterilized Ovum Harvesting Tube :
A tube used for collecting ova from an animal. Assembled and sterilized to improve work efficiency.
Vitrified embryo handling set:
A new embryo preservation / melting device that can directly transplant vitrified embryo swith a high conception rate.
Equipment for collecting ova from slaughter House-derived ovaries:
A device for collecting eggs from ovaries from as laughter house. Egg suction work is easier than working with a conventional syringe.
https://www.misawa-medical.co.jp/products/products_ven.html
Other Products in 'Medical Needles' category
Get in touch with us